Our two Open Homes Weekends, held in 2010 and 2012, saw homes across Southampton open their doors to the public to showcase a range of energy reducing, eco-friendly features and tips. The weekends enabled visitors to see what's possible and get unbiased opinions from people who had already made changes to reduce their energy use. Features on display across the city included:
Growing your own food
Composting
Rainwater harvesting
Solar water heating
Home insulation
Solar energy production
Recycling and waste reduction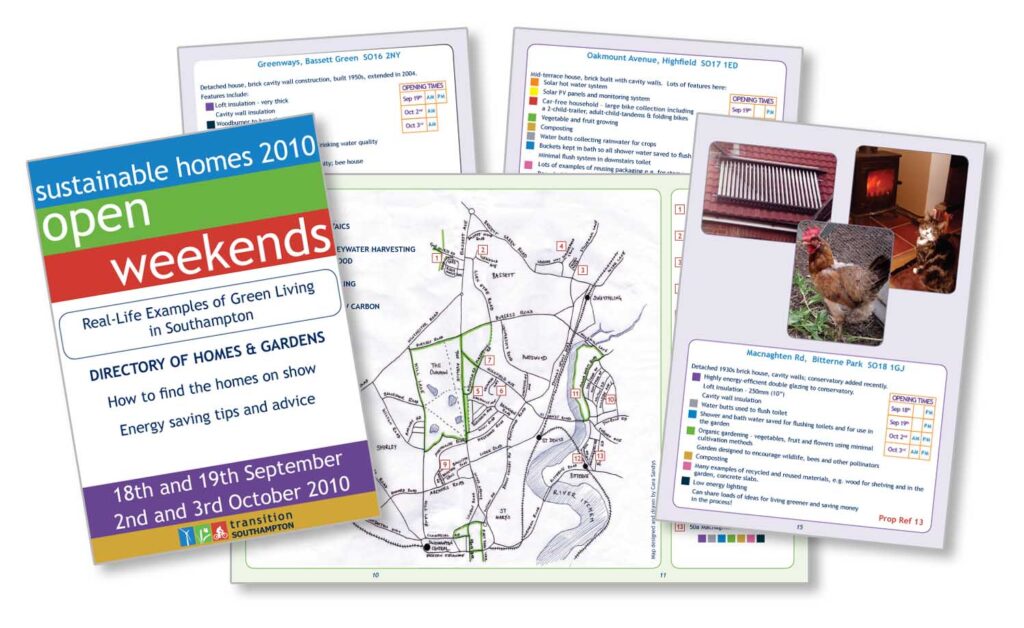 Our Goals
Showcase what ordinary people in ordinary homes have done to reduce their energy requirements
Demonstrate energy reduction techniques and technologies across a range of areas (e.g. energy production, heating, water saving)
Share knowledge and ideas for greening homes
The Results
Four days across two weekends (in 2010 and 2012)
Approximately 15 homes took part in each event
Inspired attendees to make changes in their own homes
Get Involved – Volunteers Needed
We always welcome more volunteers to help with current and previous projects so get in touch if you're interested in being part of a team to organise the next Open Homes Weekend.