As part of Southampton Growing Places project, Clare has been working with Home/GrownSO14, a project based in the St Marys, Northam and Nicholstown areas of Southampton aimed at creative neighbourhood participation to transform lives, livelihoods and spaces (see Facebook page here). Home/GrownSO14 has been working with the local community in Ropewalk Community Garden, clearing and gardening and creating a space for the community to come together.
At their October monthly get together the team created a space for the community to Imagine 2030, what they would like to see in their local area and their dreams for the city. The Amazing Time Machine popped up next to the shed and participants were transported to 2030 and were filmed talking about what they would like to see happen in their neighbourhood and in the city. You can see their thoughts and ideas in this wonderful video:
Some key themes were:
A cleaner neighbourhood
Opportunities and jobs for young people
Arts and creativity in the city to rival London's offering
An inclusive city
Pedestrian focussed with great public transport and bike lanes
Celebrating our diversity and creativity
We also used some large scale maps of the area to find out what local residents wanted in their neighbourhood and the amazing Zest Collective ran a creative space encouraging adults and children to write, draw and paint what they would like to see in the future.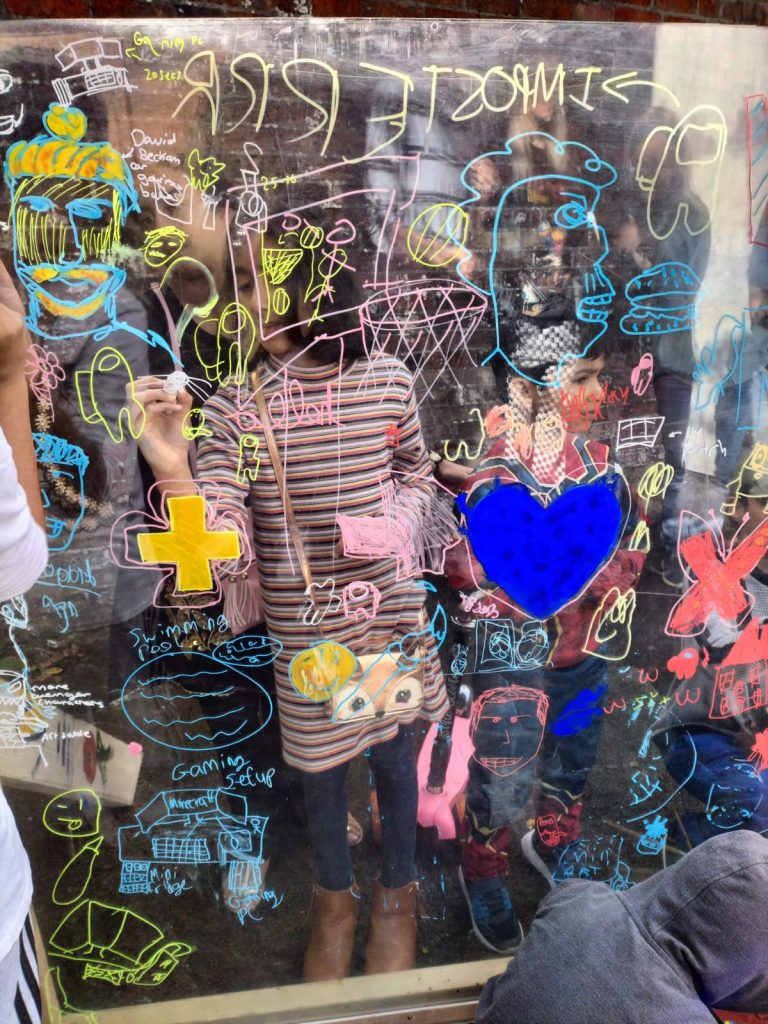 This event is part of a the Transition Southampton Growing Places project and links to Imagine St Denys and Imagine Bitterne Park projects.
A huge thank you to Paul Maple for compiling the film, Pathik Pathak Project lead for the Home/Grown SO14 project, Abdoulie Sanneh community connector, Harvi Kaur for all her organising on the day and her mum for the amazing food and to all those who contributed. For more information on Home/GrownSO14 contact Pathik on P.Pathak@soton.ac.uk