Seed & Plant Swap – 11:00am – 2:00pm Saturday 27th May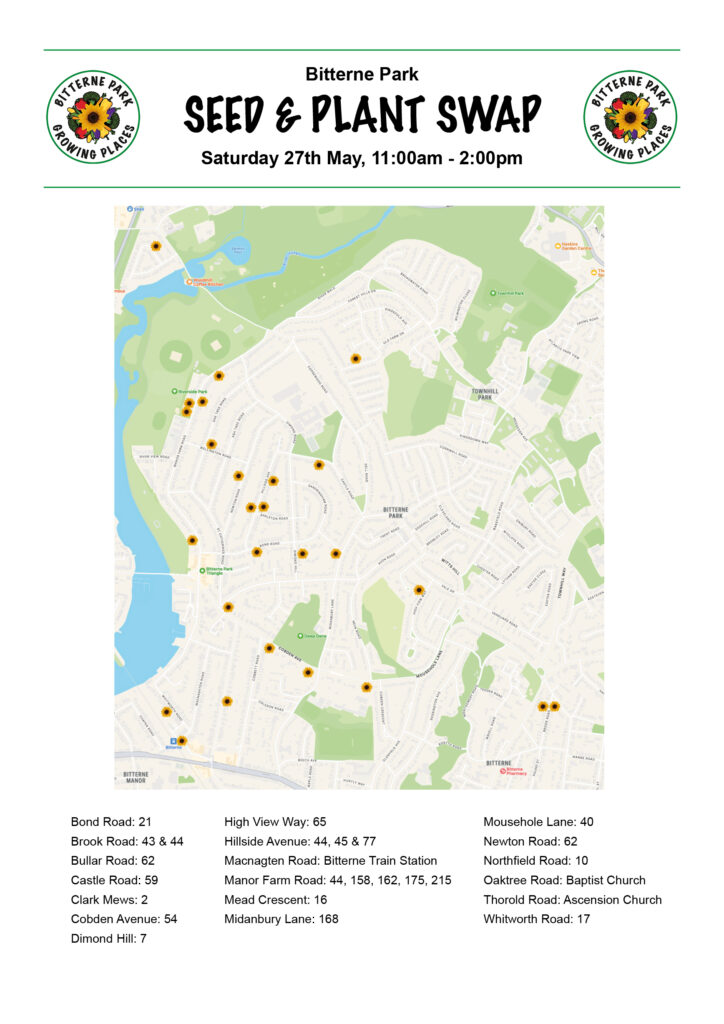 What if…Bitterne Park grew enough food to share? Or just had fun growing veg with the kids? In gardens, on balconies, on patios, in plastic bags, in big pots, in planters?
In 2021 and 2022, over 290 households in Bitterne Park have grown food together. If you're interested in joining our growing community you can order seeds and join our Mailing List or Facebook Group below.
What's involved?
It's really simple. We have a BIG STASH OF FREE SEEDS to give away and want to help the Bitterne Park community use them, enjoy them and (if they want to) share their experience (both highs and lows). Here's how it works: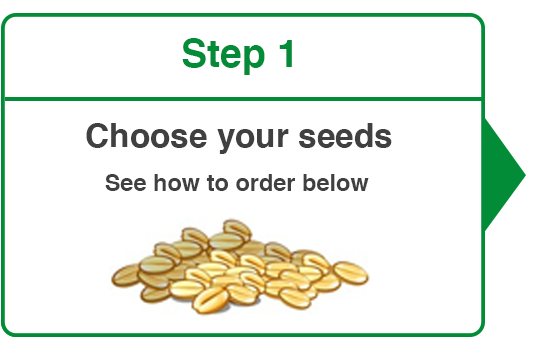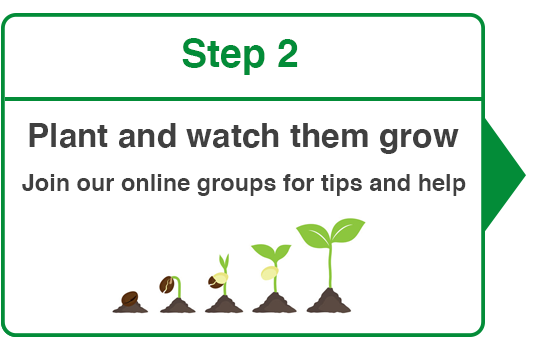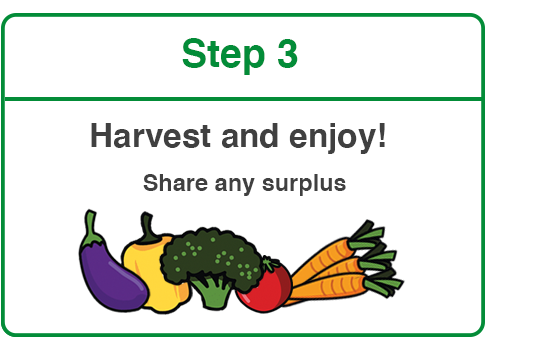 Seed Catalogue
Each collection includes 6 packets of seeds. The contents of each pack are subject to availability so apologies in advance if your pack is a little bit different when you receive it. If you end up with spare seeds or plants we hope you will swap them with other Bitterne Parkers during our annual plant trail, if you are unable to participate in that, via the Facebook Group.
A brief description of each collection is given below. Full details on each pack and growing instructions are available here.
PACK 1: The Indoor Pack – Even if you have no outdoor space, you can still grow your own food. This collection is designed to be grown in pots on windowsills and includes: Basil, Chives, Lettuce, Sprouting seeds, Sweet Pepper, and Tomato.
PACK 2: Get the Kids Involved – This collection is designed to encourage a love of growing in the younger generation and includes: Dwarf French Beans (low growing so easy for children to pick, and they will love the purple colour of the beans), Patty Pan Squash (easy to grow and look a bit like flying saucers), Pumpkin (a great variety for carving at Halloween), Sunflower (Giant Single), Sweetcorn (a sweeter variety so children will love eating them), and Tomato (a sweet cherry tomato that can be eaten straight from the plant).
PACK 3: Salad Collection – This collection is for those who love their summer salads. All the seeds are easy to grow and for some, sewing a few seeds every couple of weeks will give you crops throughout the season. The set comprises: Beetroot, Cucumber, Little Gem Lettuce, Radish, Spring Onion, and Tomato
PACK 4: Small Space Collection – This collection is designed for those who do not have much space. All the crops can be grown in pots. This collection includes: Basil, Carrots, Lettuce, Radish, Red Choi, and Tomato.
PACK 5: The Flower Bed – You can still grow food even if you want to keep your garden looking beautiful. This collection is designed to be grown amongst your other plants in the flower bed or in pots. Some of these plants will also be great for wildlife. This pack includes: Chives, Curly Kale, Globe Artichoke, Nasturtium, Pot Marigold, and Runner Beans.
Join a group (optional)
If you would like to learn from other members of the community or have experience you would like to share, please join our Facebook Group to ask questions, answer questions and share your progress and experience. You can also sign up to our Mailing List.
Information sheets
Thanks to Carol Masters for preparing the information sheets
Frequently Asked Questions
Do I need to pay for the seeds or make a donation?
No. All the seeds are available for free.
Do I need to have previous experience growing food?
No. This project is for first time growers and experienced growers.
Is the project Covid safe?
Yes. All seed collection and delivery will be done either without face-to-face contact, in a socially distanced way, or with face coverings if needed.
Get in touch – Any questions or want to get involved?
We welcome anyone able to help with organisation, seed distribution, and social media stuff so if you fancy that, drop us a message.
Our Goals
Provide communities with the seeds and information they need to grow their own food
Connect our communities through the shared joy of growing food
Hold a mini harvest festival in Bitterne Park to share our produce!
Inspiration
The project is inspired, by Transition Southampton's Imagine Southampton, St Denys Front Gardens Plus group, and Rob Hopkins' book: From what is to What If – Unleashing the power of imagination to create the future we want and also by Green Island Veg Economy on the Isle of Wight, whose creation by Holly Masden early in the pandemic envisaged a community growing enough food to share.